We are e-commerce developers, the folks who keep the lights on for merchants.
This is your guide to getting those lights on faster—and keeping them on.
Available July 1, 2021: 40USD, shipped free, anywhere in the world.
Here's what we deal with:
The checkout is down. Your project manager is breathing down your neck. Someone is reminding you that you're a certified developer with "how many years of experience" and that you should be able to get this fixed.
The feeling is real, and I'm guessing you've felt it. Or, maybe you were just assigned one of the strangest problems you've ever seen in your life. You are doing your legit best to make progress, but the more time you spend on the problem, the more pressure you get to spend less time. As developers, we carry a lot of weight on our shoulders. I would like to make it a little bit lighter for you.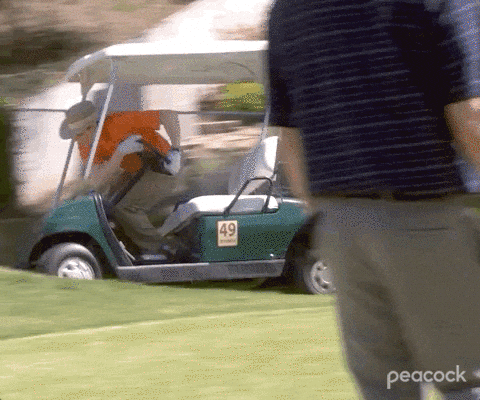 Be the first to hear:
Enter your email below to get the preview section of the book. You'll love it!
Industry acclaim:
This book is fun and fast to read, and I picked up some tricks I didn't know before (after 24 years).Besides the tricks and stories, it's also very motivating to keep growing as a professional developer! I would consider it a good gift to any PHP developer, especially in the ecommerce world.


Vinai—Master Magento Practitioner

Debugging PHP applications has come a long way since var_dump() and die(). If you are still stuck in those days, let Joseph show you not only the new tools, but the strategies you need to debug today's complex web applications.


Cal Evans—World-famous PHP Inspiration

There are no resources for advanced Magento 2 developers on the market. You could read books for beginners and then? Huge gap! In his book, Joseph Maxwell answers the craving voice of Magento developers, shares valuable knowledge and his passion and experience. It's not another tutorial book, rather a journey that changes your mindset on being an expert.


Lukasz Bajsarowicz—eCommerce developer and Magento Core Contributor

Great examples of situations that add enough humor and details to keep it easy to follow yet pull out ideas and concepts to use in everyday work situations.


Russell Albin—Principal Architect at Blue Acorn
What is it?
Full-color + hard-cover
Almost 200 pages
40USD (coming soon)
Shipped to your door for free
It's also a course to provide solid and practical debugging experience (available as a separate purchase).
Ultimately, it is the letter to my younger self—everything that I wish I knew ten years ago. I don't hold anything back: it is my goal to train and equip you as a master debugger to solve the toughest challenges you have ever faced.
Part 1: The Characteristics of a Great Developer. Before we can look at the cool tools to quickly solve problems, we must identify the mindset with which we approach and solve problems. Yes, it's critical so we spend the first pages discussing this concept.
Part 2: The TAD Framework. You've probably never heard of such a thing... for a good reason. The idea is nothing new, but I package it in a way that makes sense for e-commerce developers, ie, you. This is a methodology for approaching problems. TAD is an acronym for Take Inventory, Attempt a Fix and Do it Again. You'll hear more about this even before the book is launched (I'm too excited about the concept to keep it a secret).
Part 3: Approaching and Solving Problems. This is what you were expecting from a book about debugging. If the title was "Debugging, for eCommerce Developers", maybe this part is all that's necessary. But, the title is The Art of Debugging. So, there's a lot more included than a well-packed toolbelt. This discusses a ton of approaches and tools to solve problems.
I guarantee that after reading this book, you will become a better developer.
Table of Contents
Part 1: A Great Developer Is Key To Great Solutions
Introduction: Five resolutions on what it takes to be a great developer
Chapter 1: Never gives up.
Chapter 2: Methodically solves problems—with flexibility.
Chapter 3: Constantly learning new ideas.
Chapter 4: Communicates early and often.
Chapter 5: Builds debuggable applications.
Part 2: Effective and Fast Debugging
Chapter 6: The Debugging Framework
Part 3: Tools and Strategies for Debugging
Chapter 7: Types of Problems to Solve
Chapter 8: Debugging Strategies
Chapter 9: The Debugger
Chapter 10: Debugging Tools
About Joseph
Yep, that's me... Joseph. I've been writing code for over twenty years (gasp?! yes, since I was ten years old... but don't worry, I barely count many of those early years). Around 2010, I got into e-commerce development and have stayed there ever since. Around 2015, I came to the distinct realization that e-commerce developers are a unique breed, facing a diverse array of challenges. This book comes from my learning and findings over the past ten years.
Frequently Asked Questions
How much will it cost? 40USD, shipped free in the world. If you run the numbers, I'm not making much on this. That's ok as I so firmly believe in how transformational this product will be for the readers.
Another question? Feel free to drop me a line.