Product Variants
Many retailers offer products that present at least one list of multiple choices: color, size, etc. Each selection or combination of selections represents one SKU. Thus, ordering a Red shirt will result in a SHIRT-RED arriving at your doorstep.
The more you understand the inner workings of a platform, the more confusing it may become. Adobe Commerce takes a verbose approach to this. BigCommerce shines with a much more simple setup—however, there is a downside that may cause issues in very limited situations.
Adobe Commerce
Configurable products are associated to child simple products through attributes. The administrator creates a Global, Dropdown (or multi-select or swatch) attribute. They create a configurable product and mark this new attribute to be included. Adobe Commerce tries to create new simple products. If not desired, the administrator must "delete" these (they haven't been created yet) and manually associate simple products for every sellable combination.
There is no official limit to the number of child products. However, practically, performance becomes a factor.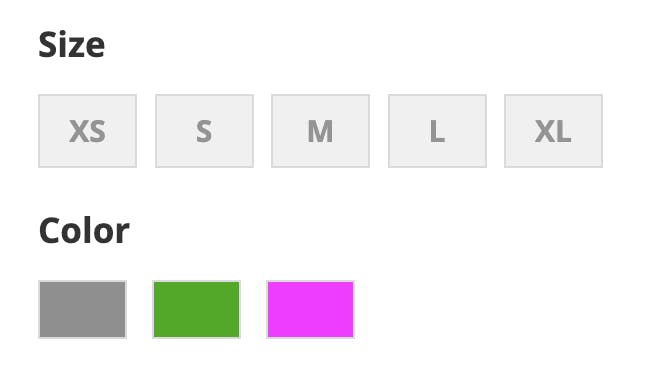 BigCommerce
Variant options are built per product or shared among multiple products (a very nice feature). The administrator can choose from multiple types, like a drop-down list, radio buttons, and swatches. BigCommerce enforces a limit of 600 variant options.


One of our favorite features is shared options. You can create one list and then share it among multiple products. This centralizes all option updates into one place, greatly simplifying administration.
Variant inventory is editable per location.
Note that these variant SKUs are not actual products. They are simply variants—nothing more. We have seen some very limited cases where merchants wanted these child products visible on the frontend. In this case, a store would have to manage two separate lists of products.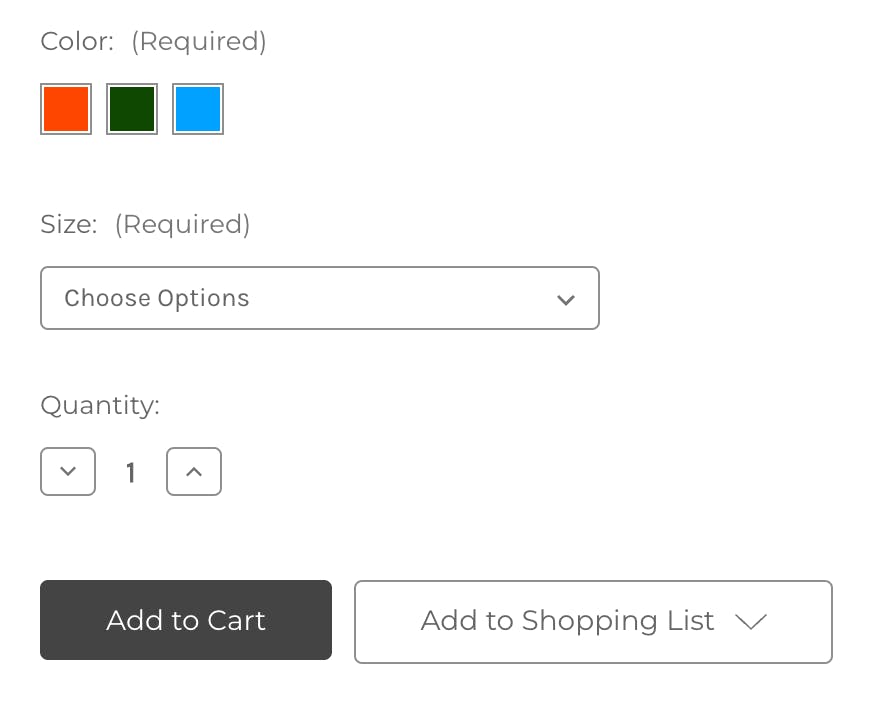 Number of options by average choices in each option